Have a different type of Japanese monster at the moment as had to get rid of the GT4, becasue the wife was pregnant. We since had another one, who is a Tv star. Was one of the Doc Martin babies in fact
That's another story. So, needing a toy (as we lads do) here is what I have at the moment: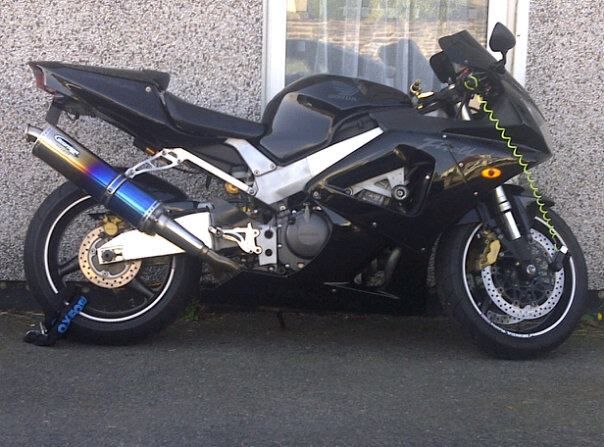 Lightning fast Fireblade, but this is now for sale as need to return to a turbo on 4 wheels.
Chris

Survival isn't a choice it's a way of life!!!
Ryujin
Posts: 549
Joined: Thu Oct 04, 2007 3:09 pm
Location: NEWQUAY
---
nice bike if only i had a full bike licence
Ryujin
Posts: 155
Joined: Sat Apr 19, 2008 5:35 pm
Location: bristol
---
---
Return to Photo and Video Galleries
Users browsing this forum: No registered users and 1 guest