Opie Oils Competition Winner Is...
The winner of ALL NEW Apple iPad Mini is
Simon Burn
, a member of
Type-R-Owners.co.uk
.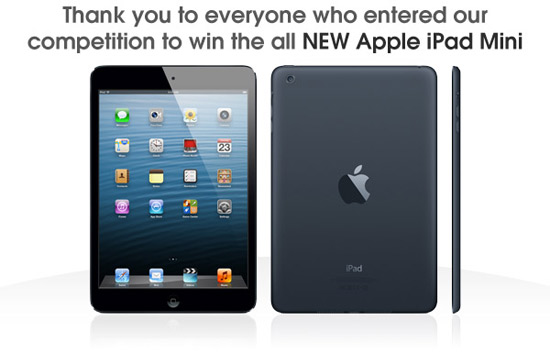 Our next competition will be in January and from then on we will have a competition once a month!!!
- The Opie Oils team would like to say a big thank you to all people that entered and wish you all Merry Christmas and a Happy New Year.
View our current offers here >>
Safe motoring!
-Oilman
Use the code [b]Tatsu[/b] and get 10% Club Discount
oilman's website: [url]http://www.opieoils.co.uk/[/url] - register for news and offers
email: [email]sales@opieoils.co.uk[/email]
phone: 01209 202944 [url=http://www.opieoils.co.uk/c-939-waxes-polishes.aspx]Car Polish[/url]

[url=http://www.opieoils.co.uk/][img]http://www.opieoils.co.uk/images/banners/car-sig-banner-2013.gif[/img][/url]
Mazda
Posts: 338
Joined: Fri Jan 28, 2005 10:25 am
Location: SouthWest
---
Users browsing this forum: No registered users and 2 guests